Hello folks,
Chance here, one of the co-founders of Dockhound.
In 2007 I was home from college for a summer on Lake Norman in North Carolina. A friend hooked me up with a job at Holiday Marina, where I started as a dockhand pulling boats, pumping gas, and doing whatever needed doing.
By the end of the summer I started training on the forklift. Nineteen years old on a 40 ton machine slinging boats in the 100° August heat. Best job I've ever had.
I came back the next two summers and drove the lift the entire season. I got fast. We prided ourselves on getting boats in and out of the water quickly and efficiently.
But there was a serious flaw in our system that slowed us down, often leading to mistakes and bottlenecks. Dry storage customers needed to call in to request a boat launch. This meant someone had to sit in the office and wait for the phone to ring, or carry a cordless phone around while they did their actual job. We opted for the latter... all hands on deck.
Nobody wanted to get caught with that phone. We would misunderstand the caller. Customers would forget their slip number. Sometimes we'd flat out miss calls. Slip numbers were being hand-signaled from 100 yards away, or shouted over a forklift engine. It was a mess.
Then there was the clipboard. For each launch request, we needed to write the customer's last name and slip number on a piece of paper attached to a clipboard. When we got busy this process dependably broke down. Seasoned drivers would backfill the clipboard from memory. Greener drivers struggled to keep up. Misspelled names and incorrect slip numbers were common. I'm all for good ol' pencil and paper, but this was not an acceptable ledger for a seven figure business keeping track of operations.
I spent my final college summer in Wilmington, NC. I found a job driving the lift down there, and was surprised to find almost the exact same process. Except this time people didn't call ahead. They just showed up. What a mess.
The intermediary call-in step was unnecessary. Having people just show up was laughable. Crowds of people who pay thousands of dollars per year for access to their boat, just waiting in the heat. I knew there was a better way, I just didn't have the skills to build it.
Over the next several years I learned how to build software, and in late 2016 my business partners and I set out to solve this problem. We leveraged my experience driving the lift and our experience building software for clients to build the first version.
By the Spring of 2017 we effectively replaced the phone and clipboard system for our first few customers. Instead of calling or showing up, marina customers could just send a text indicating where they wanted their boat. Dockhound did the rest.
Since then we've improved the product based on customer feedback and our own intuition about how to keep things simple. Dockhound customers now manage billing for dry and wet slips, broadcast messages to their customers, view analytics about boat launches, draw maps of their marina, and more. We care deeply about our customers, and aim to serve marinas who care about theirs.
If you've made it this far, thank you for reading. I hope this story resonates with you, especially if you operate a marina. If you have questions, or want to give Dockhound a try, you can reach me at chance@dockhound.app.
Take care,
Chance Griffin Co-founder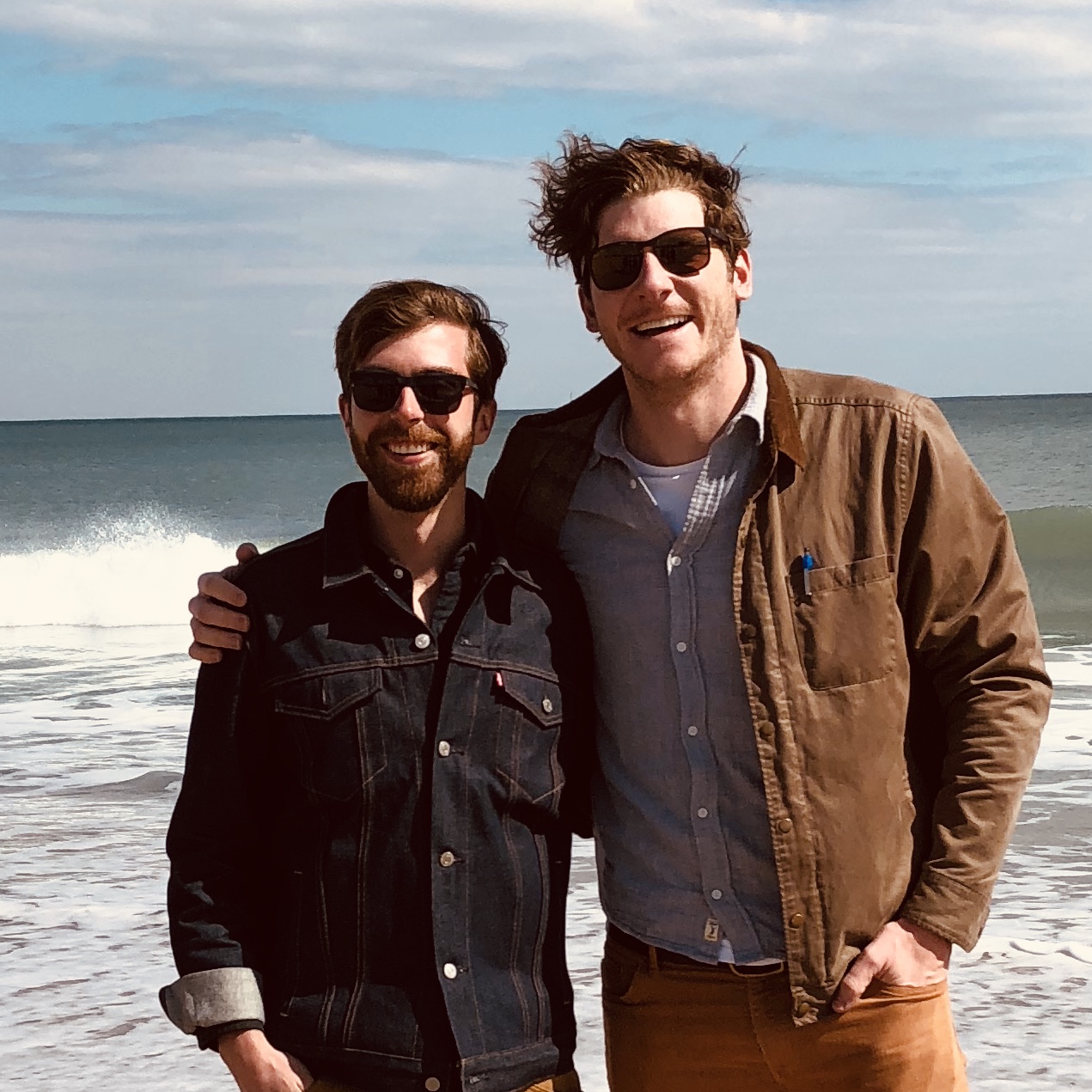 Co-founders John and Chance on a customer visit Wrightsville Beach, February 2018